Printing Press for Sale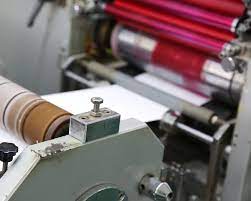 Title of your offer
:
Printing Press for Sale
Nature of the business
:
Printing
Industry sector your business operates in
:
Printing
Year Business Was registered: 2002
Products and services offered by the company
:
Printing
Number of years the business has been in operation: 21
City and State The Business is Located
:
Abeokuta, Ogun state
Number of Staff Members: 9
Type and Value of Assets and Liabilities
:
Printing equipment
Creditors and Debtors
,
No debtors.
Type and Number of Clients
:
Various including schools, churches, businesses, etc
Profitability of the business
:
Profitable
Current Condition of the Business
:
Operational
Reason and Purpose of Your Choice
:
Original Founder is late
Price and Amount of Money/Investment you seek for the business
:
Negotiable
Types of Company Records Available for Inspection
:
Accounts,
Receipts,
Invoices
Registrations
Are you acting as an Agent or are you the business owner?:Agent
A printing press located in Abeokuta, Ogun State is for sale. The press is equipped with Kord Printing Machine, Heidelberg printing machine, Schneider Cutting Machine, Graphic computers, generator and work tables and various office equipment. The machines are in very good condition and operational and the staffs are on hand. The business owner has preference for new buyers with ability to get a new location for the business as the lease at the present address is expiring.
Interested and Serious buyers should contact:
BuyMyBusiness Business Brokers