Water Factory for Sale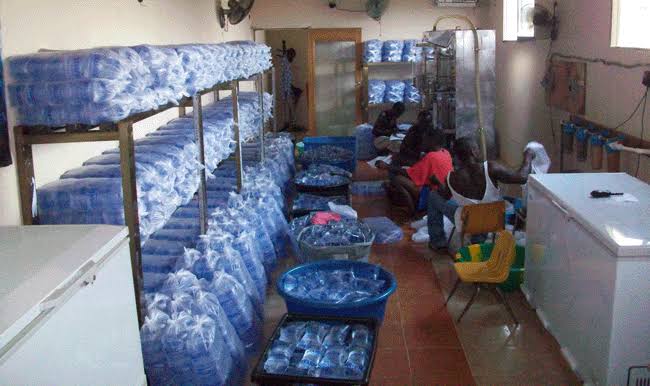 Title of your offer
:
Water Factory for Sale
Nature of the business
:
Table water and sachet water production
Industry sector your business operates in
:
Manufacturing and food sector
Year Business Was registered: 2016
Products and services offered by the company
:
0.75 liter table water
1 liter table water
sachet water
Refill water dispensaes
Number of years the business has been in operation: 7
City and State The Business is Located
:
Benin City, Edo State
Number of Staff Members: 19
Type and Value of Assets and Liabilities
:
Water treatment plant
Water production machinery
Pure water machines
Generators
Trucks
Nafdac licenses
Creditors and Debtors
,
Available
Type and Number of Clients
:
Supermarkets
Distributors
Schools
Hospitals
Homes
Profitability of the business
:
Very profitable
Current Condition of the Business
:
Operational
Reason and Purpose of Your Choice
:
Owners relocation
Price and Amount of Money/Investment you seek for the business
:
N75 million
Types of Company Records Available for Inspection
:
Available on request
Are you acting as an Agent or are you the business owner?:Agent
A water factory based and operating from Benin City,  Edo State, is available for sale. The factory produces table and sachet water and has NAFDAC licenses for both the sachet water, the bottled water 0.75 and 1 liter bottles and refill dispenser water. The factory has been in operation for more than five years and available assets include production machinery, trucks, generators, boreholes plus the NAFDAC licenses. The building is excluded.
Interested and Serious Buyers should contact:
BuyMyBusiness Business Brokers